Liquefied Natural Gas (LNG) is natural gas that has been cooled to a liquid state. While natural gas is typically delivered in its gaseous form via pipeline, it can be liquified as a method to move the commodity long distances when the usage of a pipeline is not feasible. Demand for LNG increased 11.4% in 2017 and 8.8% in 2018 and as shown in Figure 1, is expected to continue to grow 4.6-6.4% annually through 2025 based on Wood Mackenzie and Morgan Stanley estimates. This growth is being driven by the Asia Pacific where governments, notably China and India, are prioritizing the use of cleaner burning natural gas over coal to reduce pollution.
Exhibit: LNG Supply/Demand estimates (2015-2028e)

Source: Wood Mackenzie, HIS Market, Morgan Stanley Research
From 2019 to 2025, Morgan Stanley expects annual LNG demand in China to grow 11% and India to grow 7%, significantly outpacing the market. If these growth rates prove correct, and they could be conservative as Chinese demand has grown >40% in both 2017 and 2018, there is not enough liquefaction capacity to meet demand. As a result, we expect that some of the proposed US LNG export terminals with pending applications, as shown in Figure 2, could start to see positive Final Investment Decisions (FID's) and move forward.
Exhibit 2: Proposed US LNG Export Terminals – Application Pending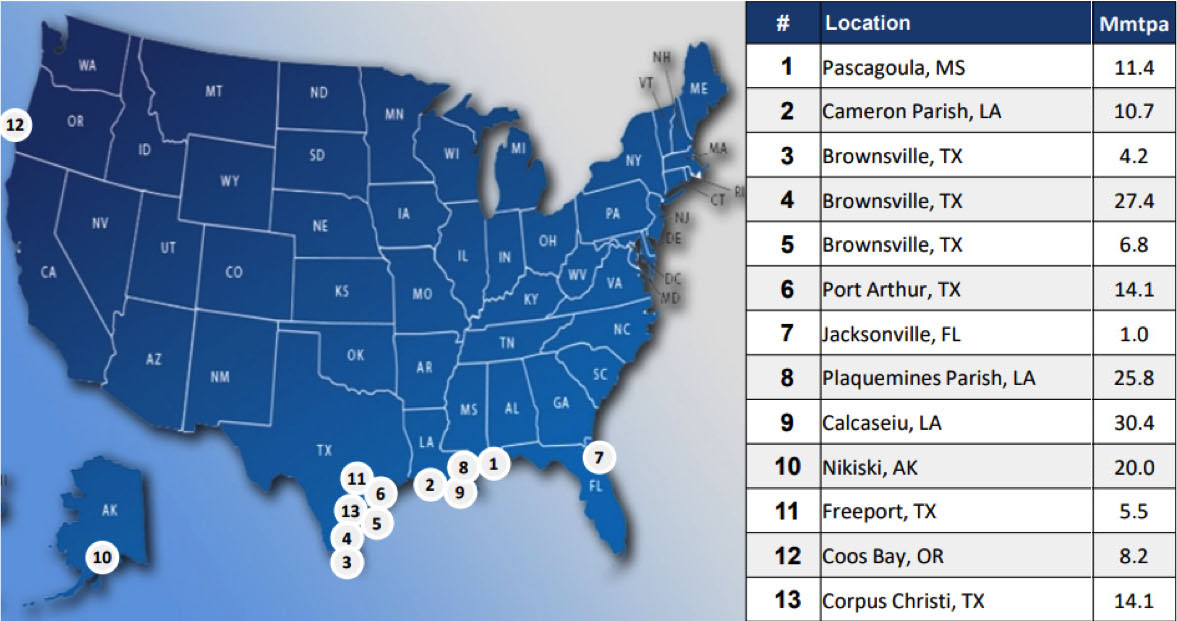 Source: FERC, Evercore ISI Research
While LNG supply and demand is still projected to be in surplus over the next few years, if demand continues to increase, projects will need to see approval ahead of time as they can take years to complete construction. If some of these projects move forward, we believe we will be able to identify equity investment opportunities exposed to both the construction of LNG export facilities and the transportation of LNG.
This information is not intended to provide investment advice. Nothing herein should be construed as a solicitation, recommendation or an offer to buy, sell or hold any securities, market sectors, other investments or to adopt any investment strategy or strategies. You should assess your own investment needs based on your individual financial circumstances and investment objectives. This material is not intended to be relied upon as a forecast or research. The opinions expressed are those of Driehaus Capital Management LLC ("Driehaus") as of February 2019 and are subject to change at any time due to changes in market or economic conditions. The information has not been updated since February 2019 and may not reflect recent market activity. The information and opinions contained in this material are derived from proprietary and non-proprietary sources deemed by Driehaus to be reliable and are not necessarily all inclusive. Driehaus does not guarantee the accuracy or completeness of this informa­tion. There is no guarantee that any forecasts made will come to pass. Reliance upon information in this material is at the sole discretion of the reader.