Legacy communication systems are increasingly being replaced by next generation Unified Communication as a Service (UCaaS), which is delivered over the Internet. UCaaS provides several tangible savings over legacy communication systems, the latter of which requires large upfront capital expenditures, needs highly trained IT staff to maintain those systems, and is less costly than a legacy telephone line. Additionally, UCaaS platforms can bundle far more features compared to legacy systems—functionalities such as messaging, video conferencing, online meetings, call forwarding, call recording and reporting are easily delivered by UCaaS platform.
Businesses in North America spend $40 billion annually for voice telephony hardware and services to more than 140 million users. This is the target opportunity for next generation UCaaS system providers. In 2015, 9 million users were on UCaaS platforms, resulting in a penetration rate of about 6%. Per Frost & Sullivan, the user base on UCaaS platforms is expected to grow at 27% per year till 2020 (Exhibit 1).
Exhibit 1: Total hosted IP telephony and UCC service market: Installed users, North America, 2012-2020e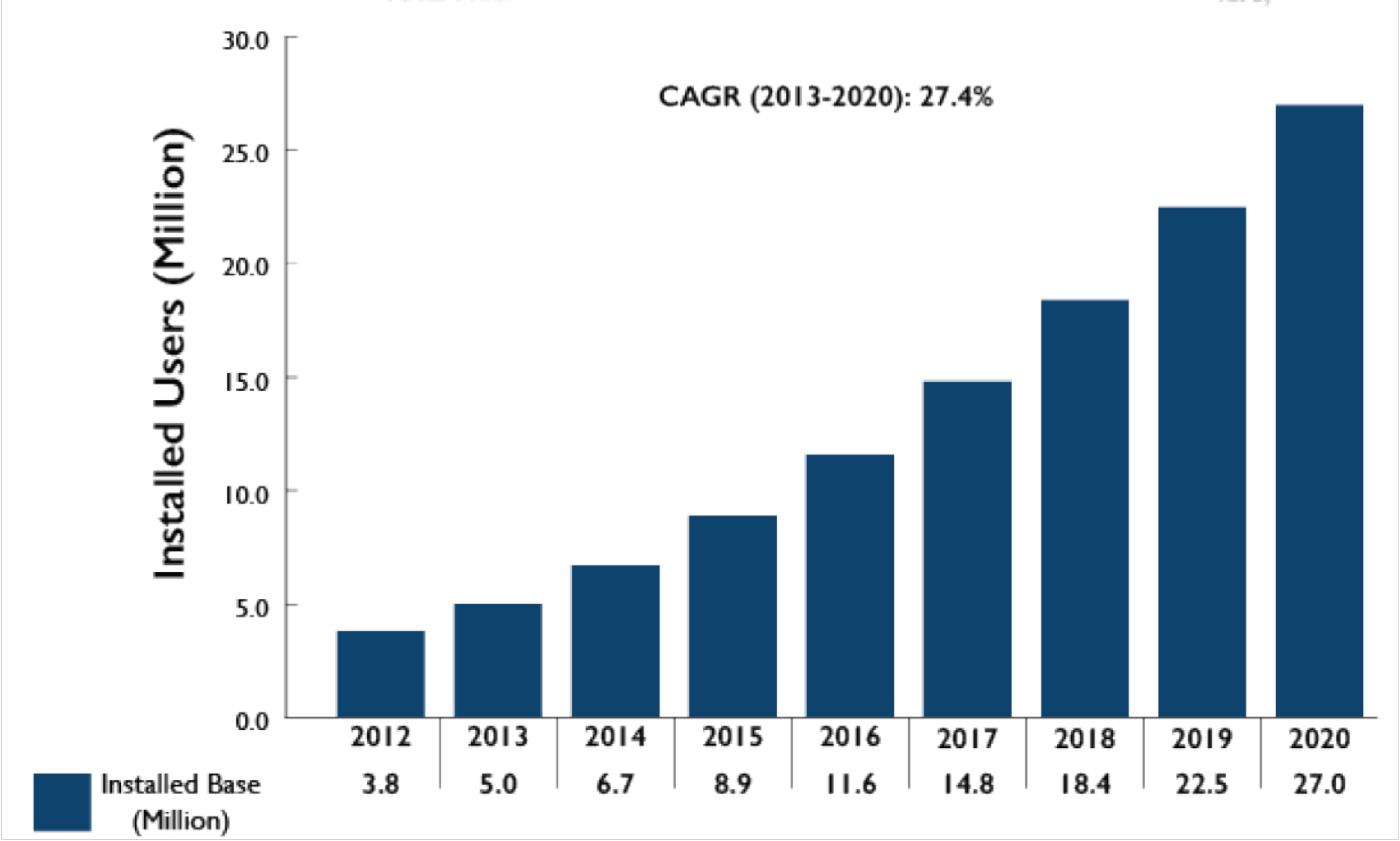 he UCaaS marketplace for businesses has broadly evolved into two segments: standalone UCaaS vendors that developed a platform from the ground up, and UCaaS that is sold by large legacy service providers and powered by a third-party software provider. Standalone UCaaS vendors tend to have an integrated cloud-based contact center solution, which allows seamless transfer of information across the product suite and can be deployed worldwide. UCaaS being sold by large service providers typically do not come with contact center functionality and, in most occasions, would not allow worldwide deployment. However, large service providers have the capability for very large scale enterprise level UCaaS deployments (10,000 seats and above) and can bundle other critical services such as Internet-managed security, resulting in a one-stop shop experience.
Emergence of Communication Platform as a Service (CPaaS)
Mobile applications have dramatically increased in significance driven by the widespread adoption of smartphones. For example, a couple of ride-sharing apps have become large businesses with services delivered over a mobile application. These mobile applications need a communication platform on the backend for the app to connect various participants on the platform. Innovative companies have developed Application Programming Interface (API), which connects the mobile app directly to a hosted communication platform and enables communication between various participants on the platform (Exhibit 2). Market research firm IDC estimates CPaaS to grow to $8 billion by 2019.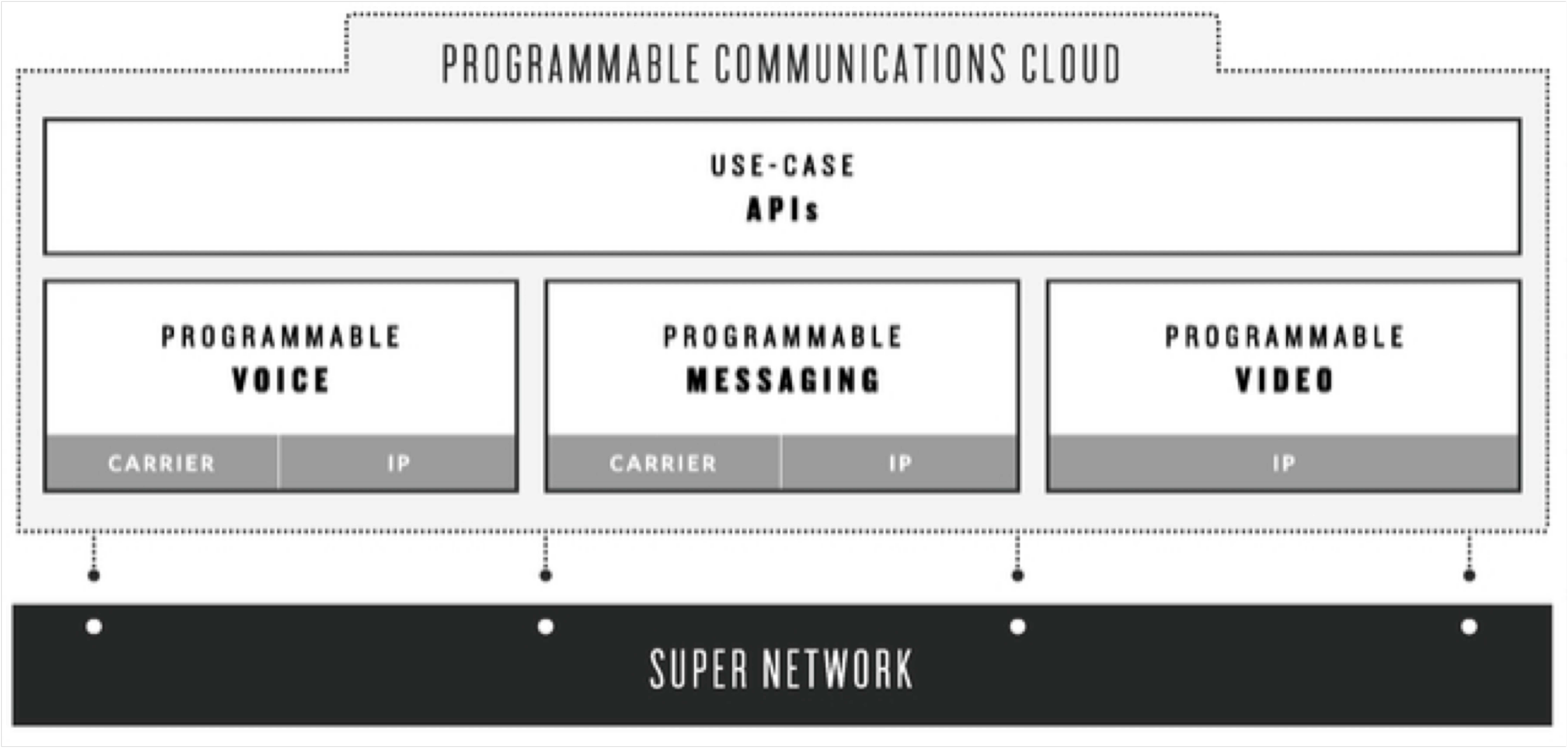 At Driehaus, we are focusing our research efforts on identifying attractive growth investment opportunities in innovative companies that are uniquely positioned for robust growth as businesses move their communications from legacy platforms to UCaaS over the next decade. We are also searching for investment opportunities in the emerging and fast growing CPaaS market.
This information is not intended to provide investment advice. Nothing herein should be construed as a solicitation, recommendation or an offer to buy, sell or hold any securities, market sectors, other investments or to adopt any investment strategy or strategies. You should assess your own investment needs based on your individual financial circumstances and investment objectives. This material is not intended to be relied upon as a forecast or research. The opinions expressed are those of Driehaus Capital Management LLC ("Driehaus") as of July 2016 and are subject to change at any time due to changes in market or economic conditions. The information has not been updated since July 2016 and may not reflect recent market activity. The information and opinions contained in this material are derived from proprietary and non-proprietary sources deemed by Driehaus to be reliable and are not necessarily all inclusive. Driehaus does not guarantee the accuracy or completeness of this informa­tion. There is no guarantee that any forecasts made will come to pass. Reliance upon information in this material is at the sole discretion of the reader.